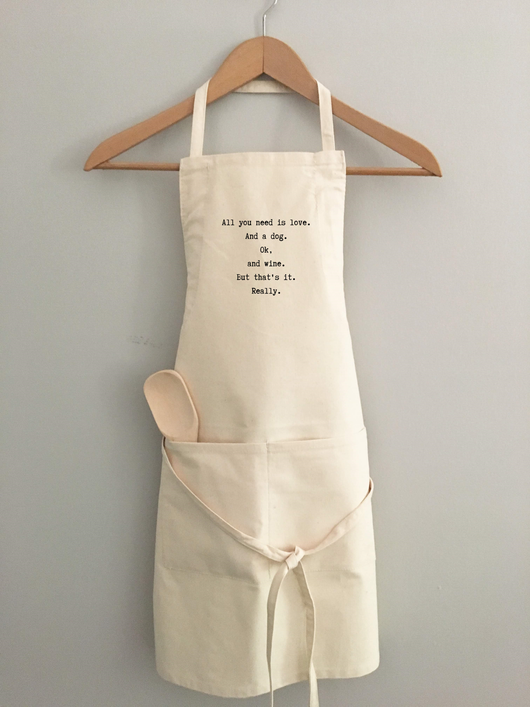 All you need is love. And a dog. Ok, and wine. But that's it. Really.
Regular price $28.00 Sale
Introducing the "Master of Culinary Essentials" apron – the ultimate cooking attire for those who understand the critical ingredients for a successful kitchen escapade. This apron proudly declares, "All you need is love. And a dog. Ok, and wine. But that's it. Really."
Imagine yourself donning this apron like a culinary superhero cape, ready to conquer the kitchen armed with the unbeatable trio of love, a loyal pup by your side, and a glass of wine within arm's reach. It's not just an apron; it's a proclamation of the ultimate recipe for happiness and a well-seasoned life.
As you whisk and sauté your way through the chaos of pots and pans, let this apron be your trusty sidekick, reminding you that the key to a successful meal is a dash of love, a sprinkle of canine companionship, and a generous pour of your favorite vintage.
So tie it around your waist, embrace the chaos with a grin, and let the world know that in your kitchen, the essentials are simple: love, dogs, wine, and an apron that's as witty as your culinary creations. 🍷🐾❤️

This 100% cotton apron has an adjustable neck strap and waist tie, making it a nice fit for most sizes. It also features 2 front pockets - great for keeping baking utensils or grilling tools handy!
Design is also available as a tea towel here and as a tote bag here.