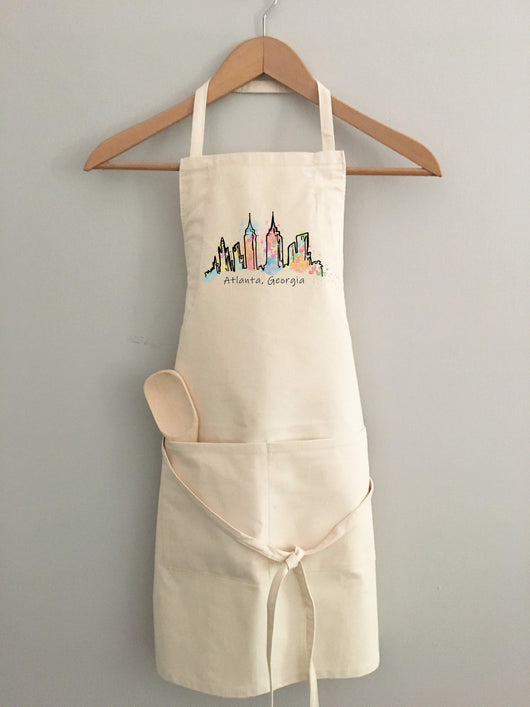 Atlanta Skyline Watercolor Apron
Regular price $28.00 Sale
Introducing the "Skyline Chef's Shield" apron – because when you're cooking up a storm, you need more than just an apron; you need a panoramic view of the Atlanta skyline to keep your culinary creativity soaring.
Behold the majestic watercolor rendering of Atlanta's skyline, right on your apron – because who says the kitchen can't have a skyline too? It's like wearing a tasteful piece of art while you flamboyantly flambe or casually sauté (we see you, culinary virtuoso).
As you tie this apron around your waist, you're not just protecting your clothes; you're embracing the city vibes and telling your ingredients, "Welcome to Atlanta, where even the aprons have Southern flair." Your veggies might even start a little line dance in excitement.
So, whether you're a seasoned chef or a kitchen novice, let this apron be your urban culinary companion, bringing a touch of the Atlanta skyline to your cooking escapades. Because why settle for a plain apron when you can wear a masterpiece that says, "I cook with style, and my skyline knows it." Bon appétit, y'all! 🌇🍴✨
This 100% cotton apron has an adjustable neck strap and waist tie, making it a nice fit for most sizes. It also features 2 front pockets - great for keeping baking utensils or grilling tools handy!
Design is also available as a tea towel here and as a tote bag here.